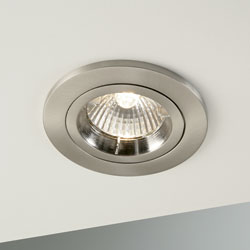 We got called out to a customer in Morecambe who had an electrical problem with their lights.  "Sparks were flying and the metal was glowing red!", was what we were told.
"We'll be there at 11:30, make sure the power to the lights is off." we said.
When you have a lighting problem like this, then go to the fusebox/consumer unit and switch everything off.  Then if you don't know what to do next, then give us a call.
After arriving we looked at the light and found this: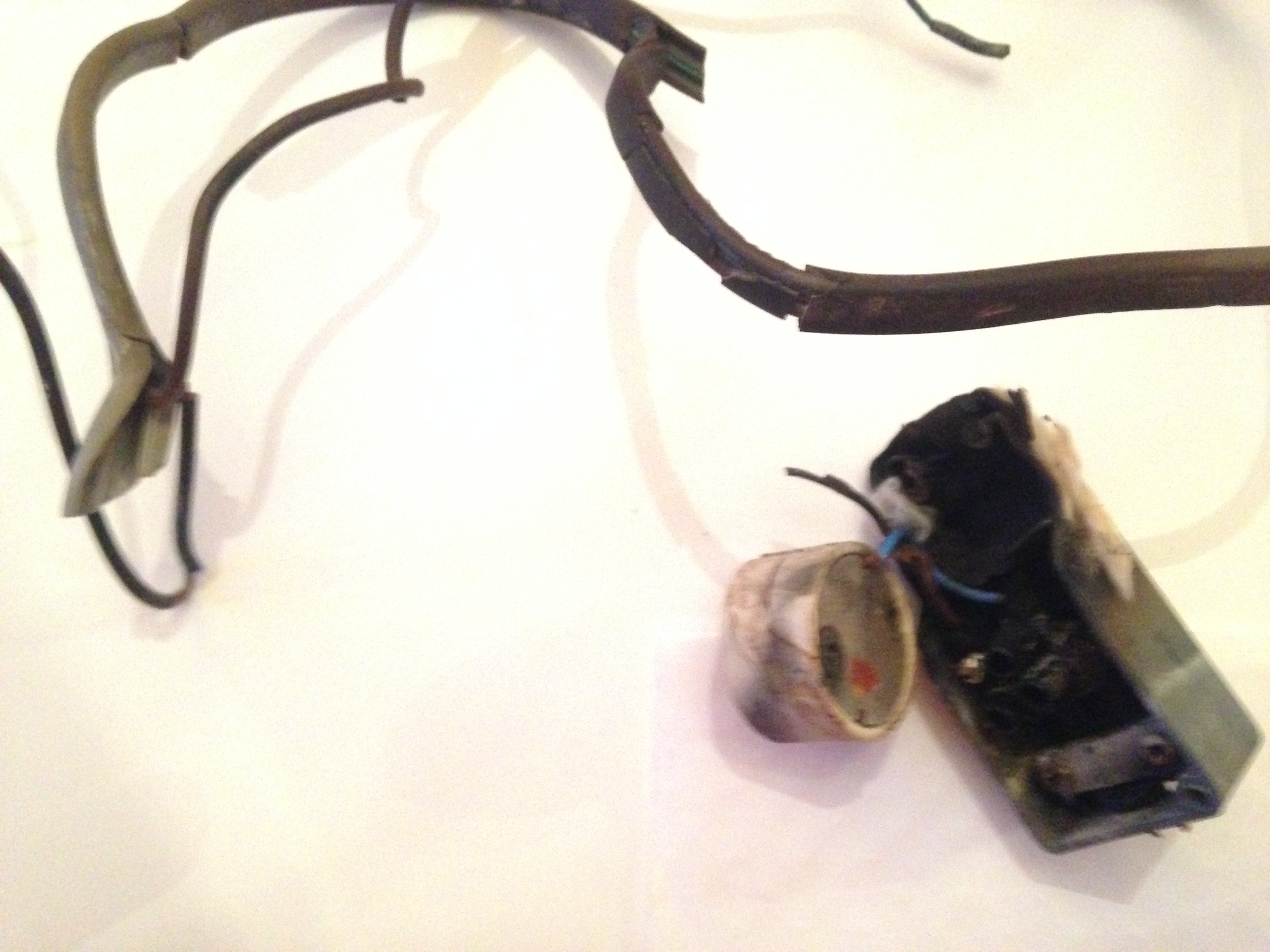 So what happened?
Customer told us that water had leaked a few weeks ago from the bathroom upstairs
We checked the breaker at the switchboard and it was a 20amp
We investigated where the halogen light was and found a lot of insulation around the light and cable.
Checked RCD with an approved and calibrated RCD tester and noted it wasn't working.
Our conclusion was this:  The water from above bathroom seeped in and around the lights over a period of time.  Did you know that even high IP rated halogen lights like these are only waterproof from the light side.  The equipment behind the wall / ceiling is not waterproof.
After the water seeped into the light fittings, a short circuit resulted.  A normal light breaker in a house is 6amps.  A normal light cable can take 20amps without damage.  In this case, someone had put a 20amp breaker on the lights.  That means the cables were barely able to withstand the electricity that could possible hold.  So why so much damage if we're on the threshold?  Insulation is the answer.  The amount of insulation de-rated the cable so that it could only carry 10 amps before sustaining damage.  In this case, a lot of damage which could have set the home on fire.
Fix: Remove damaged parts and cable and replace. Then put the lights on a 6 amp breaker so it can't happen again.
There is a school of thought that and RCD will prevent a fire and in many cases it will add to the fire prevention in a good installation.  In this case the device was not working properly.  So, regularly check your RCD (three months).