Plugged In Electricians home rewire. see in the image the age of the system. Have you ever seen anything as old as this?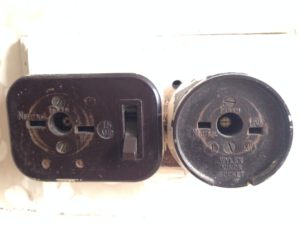 This customer asked for
 A new Consumer Unit / Switchboard
New sockets
New lighting (with two way switches)
Power to boiler and utility outhouse
Outside lighting
The customer told us to hide all cables in the walls and under the floorboards.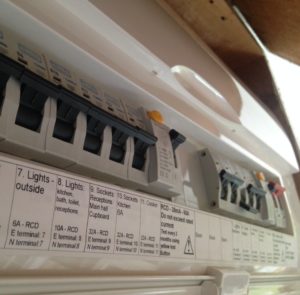 Our customer received:
System design that was safe with the correct cables and switch capacities
RCD protection
All approved parts that meet guidelines
Correct installation methods
Clear and correct labeling for the switchboard
Full certification
Great customer service